Acid. A tragic problem of Bangladesh is acid violence. Several hundred women are attacked with acid every year because their families haven't paid enough dowry or because their husbands suspect them of infidelity. This woman was attacked by a vengeful brother-in-law.
http://www.lnd.dk/Billedhjul/bangla/bangla13e.htm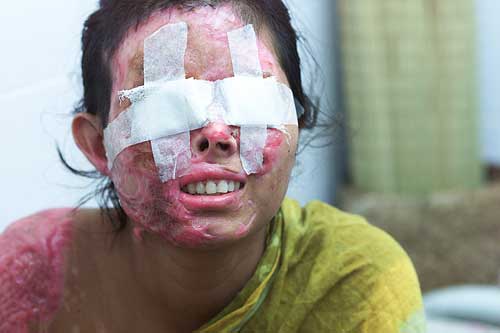 Muzzies are such a religion of pieces, are they not?